The Word of the LORD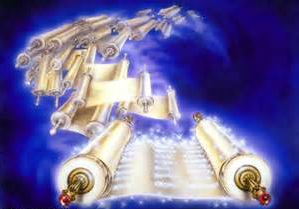 9/19/2021
After spending the season known as the Ten Days of Awe in prayer and fasting, I was allowed to go through a severe test, as I had to take my wife to the hospital at midnight suffering from severe pains due to severe kidney infection and stones. Three days later on Sunday morning, as I was lying on my bed in the morning praying and worshipping the LORD, I heard the voice His voice saying:
"ALL WIL BE UNCOVERED" (Taking place now)
Then as I continued to wait upon Him in an attitude of worship, I heard Him say another word and saw it formed right in front of my eyes:
"INSURRECTION" (Taking place now)
I continued to praise and worship him in the spirit for a while, writing down the words that He spoke unto me. To those who have ears to hear, I offer the following interpretation and additional words that I heard afterwards, while I was still in the spirit. May He who knows all things grant you His peace and guidance in the days ahead. Shalom ~
INTERPRETATION
There are things which are going to be revealed in the coming days, weeks and months which will cause many to rise with one voice against this present US government. It will be grass roots, organic in nature. This will happen with no warning. No one will be expecting it. The government and mainstream media will try to deny all of it, but it will not work. There will also be fear of economic collapse, as the workers will begin to quit en masse. Those in the government and others in a position of power will become afraid.
"When this begins to happen, do not fear little ones, for I will protect you from the wrath of the evil ones. They will be full of fear and terror, and will seek to strike, lash out at those who are around them. During this time, stay in my presence and I will send my angels to protect you. Do not fear little ones, for this too will pass. I will bring to me during this time all those who are ordained to eternal life. They will see the truth for the very first time. On them have compassion, for I wish to save all who will come unto me."
2 Chronicles 34:27-28 "Because your heart was tender, and you did humble yourself before God, when you heard his words against this place, and against the inhabitants thereof, and humbled yourself before me, and did tear your clothes, and weep before me; I have even heard you also, says the LORD. Behold, I will gather you to your fathers, and you shall be gathered to your grave in peace, neither shall your eyes see all the evil that I will bring upon this place, and upon its inhabitants ..."
2 Corinthians 4:3-4 "But if our gospel be hid, it is hid to them that are lost: In whom the god of this age has blinded the minds of them who believe not, lest the light of the glorious gospel of Christ, who is the image of God, should shine unto them."
Jude 1:20-23 "But you, beloved, building up yourselves in your most holy faith, praying in the Holy Spirit, Keep yourselves in the love of God, looking for the mercy of our Lord Jesus Christ unto eternal life. And on some have compassion, making a difference: And others save with fear, pulling them out of the fire; hating even the garment spotted by the flesh."
* * * * * * * * * * * * * * * * * * * * * * * * * * * * * * * * * * * * * * * * * * * * * * * * * * * * * * * * * * * *
8/17/2021 (Given During Mailbag Show)
"A Lot of trials and tribulations that you are going through right now were predicted and warned about by many of my servants. Even now, many of my people are going through trials and tribulations. They are being besieged on every side. This is just a slight sampling of things that are on the horizon. My children, I say unto you prepare yourselves. Lay hold of the horns of the altar. Seek me out while there is yet time. Seek my presence. Walk with me. Get close to me because it is about to get dark. Remember that you are the light. And if I am in you, my light is in you.
You shall not stumble and you shall not fall. You shall know which way to go and what to do, and you shall know what to say at the moment of crisis. For I am with you always. Yea, I will never leave you nor forsake you. It is written in the Word that I cannot deny myself, for I am the Word made alive. And I say to you today my children, this momentary time of testing is just for a season. Hold on. Make sure no one takes your crown. Behold, I am coming. Says the LORD."
Romans 8:18-19 "For I reckon that the sufferings of this present time are not worthy to be compared with the glory which shall be revealed in us. For the earnest expectation of the creation waits for the manifestation of the sons of God."
* * * * * * * * * * * * * * * * * * * * * * * * * * * * * * * * * * * * * * * * * * * * * * * * * * * * * * * * * * * * *
1/1/2019 (VIDEO)
As I was communing with Holy Spirit, He began to share with to me some things concerning this past year. For some the year 2018 could not come to an end soon enough, as it has brought much pain, great suffering and even death. Some have lost loved ones, homes and close friends. Some suffered financial loss as they saw everything they had worked for all their lives vanish in a day. For sure, the enemy was quite busy this year as the powers of darkness went into a frenzy.

I have been walking with the LORD for close to four decades, and I have never witnessed anything that even comes close to it. The Almighty has been warning for a long time for His people to get prepared and lay down deep roots, so that their foundation would be strong in order to survive things that would surely come to pass. Those days are now here.

Luke 6:47-49 "Whosoever comes to me, and hears my sayings, and does them, I will show you to whom he is like: He is like a man who built a house, and dug deep, and laid the foundation on a rock: and when the flood arose, the stream beat vehemently upon that house, and could not shake it: for it was founded upon a rock.

But he that hears, and does not, is like a man that without a foundation built a house upon the earth; against which the stream did beat vehemently, and immediately it fell; and the ruin of that house was great."

Those that listened and hearkened to the Word of the LORD probably survived the onslaught from hell, although not completely unscathed. Scars in their bodies and souls bear witness to the fierce battles that were endured. However, although weeping may endure for a night, joy comes in the morning.

Psalms 30:4-5 "Sing unto the LORD, O you saints of his, and give thanks at the remembrance of his holiness. For his anger endures but for a moment; in his favor is life: weeping may endure for a night, but joy comes in the morning."
He then began to share with me a word which was an ACRONYM concerning things that will transpire on this nation in the near future. The word that I heard in the spirit was the word DOOR. The Holy Spirit then began to share some things with me regarding the letters in the word DOOR.
D - Division, Distress and Despair will fill the land as this new year 2019 begins. It will severely test the children of the Republic. However, in the end the Republic will make it through the coming testing.
O - Overcomers will Overcome the Obstacles and tests associated with the arrival of this new season. It will be imperative to stand in the faith and persevere during these times.
O - Only by keeping your eyes on Jesus will you be able to make it through it. Everything that can be shaken will be shaken, so that which cannot be shaken remains.
R - Retribution, Revenge, Restitution, Revolution, Revelation, Restoration and Revival will come before the end in due time; in due season.
God's last act of grace will usher in the greatest harvest of souls we have ever seen since the Book of Acts Church. Many of our loved ones will come back to the LORD; the Prodigals will return. As the darkness grows in intensity, so will the Glory of the Most High. There will be a Baptism of Love that will come upon the few who are open to receive it. It will happen suddenly. Let us remain in prayer about all these things. May our Heavenly Father keep you safe in the days to come. Shalom.

Isaiah 60:1-2 "Arise, shine; for your light has come, and the glory of the LORD is risen upon you. For, behold, the darkness shall cover the earth, and gross darkness the people: but the LORD shall arise upon you, and his glory shall be seen upon you."
* * * * * * * * * * * * * * * * * * * * * * * * * * * * * * * * * * * * * * * * * * * * * * * * * * * * * * * * * * * * *
5/5/2018
I have received a couple of messages from the LORD for this year 2018. They will be shared together in this post because they both deal with events that are getting ready to take place in the near future. The first one came on April 20 while I was sitting in my yard watching the leaves in the trees swaying as the wind was blowing upon them. As I kept looking, it seemed to me as if the branches and leaves were clapping and praising the LORD OF HOSTS. I am sure it always happens, however I had not noticed it until I took the time to be quiet and still to experience the presence of God.
Isaiah 55:12 For you shall go out with joy, and be led forth with peace: the mountains and the hills shall break forth before you into singing, and all the trees of the field shall clap their hands.
The Holy Spirit will not overshadow you until you become quiet and still so that He can come and overshadow with His presence. He will not come until you have prepared the atmosphere in solitude. We live such busy lives, surounded by noise and electronic gadgets without which most people could not live without. We need to steal away sometimes and be alone with God so that He can refresh us. He will not do it if our life are out of order. You need to repent first. Repentance and conversion come from you; refreshing and restoration come from the LORD.
Acts 3:19 "Repent therefore, and be converted, that your sins may be blotted out, when the times of refreshing shall come from the presence of the Lord."
'The Holy Spirit has shown me that this year 2018 will be a year of breakthrough for many who have been going through a wilderness experience for some time. This will be a very productive year for those who have remained faithful in spite of great opposition by the forces of darkness.

However, for those who have turned back and not remained faithful, it will be a year of great testing, shame and distress. A great shaking is taking place to separate the wheat from the chaff; the lambs from the goats and the good fish from the bad fish. All things will become clearer. 2018 will be a year of harvest, a harvest of souls into the Kingdom of God. It will be a year of reaping a harvest from all the good that was done, as well as all the evil that has been done. There will be much weeping in the house of the wicked, and rejoicing in the house of the righteous; and the people will know that I am the LORD.'
Proverbs 15:3 "The eyes of the LORD are in every place, beholding the evil and the good."

Psalms 34:13-16 "Keep your tongue from evil, and your lips from speaking deceit. Depart from evil, and do good; seek peace, and pursue it. The eyes of the LORD are upon the righteous, and his ears are open unto their cry. The face of the LORD is against them that do evil, to cut off the remembrance of them from the earth."
Proverbs 5:21 "For the ways of man are before the eyes of the LORD, and he ponders all his paths.
The second message was received on May 5. I was sitting out my home praying, watching the heavens and the splendor of its beauty. There were may birds singing, the wind was blowing softly when suddenly the burden of the LORD came upon me and I started to travail in the spirit. This burden stayed with me throughout the day and that night as I was laying in bed praying it came upon me again. I started to sense how exceedingly grieved the Spirit of the LORD is concerning His creation, and how it is being trampled, defiled and desecrated by ungodly wicked people, even some who call themselves Christians.
Psalms 106:36-40 "And they served their idols: which were a snare unto them. Yea, they sacrificed their sons and their daughters unto demons, And shed innocent blood, even the blood of their sons and of their daughters, whom they sacrificed unto the idols of Canaan: and the land was polluted with blood. Thus were they defiled with their own works, and played the harlot with their own deeds. Therefore was the wrath of the LORD kindled against his people, so much that he abhorred his own inheritance."

Jeremiah 16:17-18 "For my eyes are upon all their ways: they are not hid from my face, neither is their iniquity hid from my eyes. And first I will recompense their iniquity and their sin double; because they have defiled my land, they have filled my inheritance with the carcases of their detestable and abominable idols."

This went on for a while, until the burden lifted. Then He asked me to open my Bible that He was going to talk to me through His Word. As I continued to pray lying in my bed before His Presence, I opened my Bible and began to read the Word of the LORD.

Psalms 19:7-8 'The law of the LORD is perfect, converting the soul: the testimony of the LORD is sure, making wise the simple. The statutes of the LORD are right, rejoicing the heart: the commandment of the LORD is pure, enlightening the eyes."
'There is a move of the Spirit of God coming upon this earth. It will begin sometime after the event that is to take place later this month in Israel when the United States will officially move its embassy to Jerusalem, thus recognizing it as the capital of Israel for the first time since the Jews recaptured Jerusalem in 1967 during the Six Day War. Sometime after this event, the Spirit of the LORD will begin to blow upon America, then it will blow upon many other nations on the face of the Earth. The rains of the Spirit will begin to fall at first softly, then harder and then it will become a spiritual outpouring of dimensions not seen since Pentecost in the Book of Acts.'
Joel 2:28-29 "And it shall come to pass afterward, that I will pour out my spirit upon all flesh; and your sons and your daughters shall prophesy, your old men shall dream dreams, your young men shall see visions: And also upon the servants and upon the handmaids in those days will I pour out my spirit."

'This is not going to be just another move of His Spirit, but it will be a supernatural outpouring that will bring about salvation, healing, deliverance and restoration for many, that the enemy has stolen from them in years past. Many backsliders are going to be brought into the Kingdom of God as this end time harvest of souls takes place.'

Joel 2:25-27 "And I will restore to you the years that the swarming locust has eaten, the crawling locust, and the consuming locust, and the cutting locust, my great army which I sent among you. And you shall eat in plenty, and be satisfied, and praise the name of the LORD your God, who has dealt wondrously with you: and my people shall never be ashamed. And you shall know that I am in the midst of Israel, and that I am the LORD your God, and none else: and my people shall never be ashamed."
'This event will take place simultaneously with extreme volcanic eruptions taking place throughout many parts of the world, and strange signs and wonders appearing in the heavens above. Many who mocked God's lambs will become believers, as the Fear of the LORD will grip their hearts.'

Psalms 19:9-10 "The fear of the LORD is clean, enduring forever: the judgments of the LORD are true and righteous altogether. More to be desired are they than gold, yea, than much fine gold: sweeter also than honey and the honeycomb."
Many others who have been bound with all kinds of bondage and strongholds will receive a visitation and a moment of illumination to experience a glorious salvation, deliverance and complete freedom in Christ Jesus.'
Joel 2:30-32 "And I will show wonders in the heavens and in the earth, blood, and fire, and pillars of smoke. The sun shall be turned into darkness, and the moon into blood, before the great and the terrible day of the LORD comes. And it shall come to pass, that whosoever shall call on the name of the LORD shall be delivered: for in mount Zion and in Jerusalem shall be deliverance, as the LORD has said, and in the remnant whom the LORD shall call."
Get ready for what is about to take place. Keep your eyes on Jesus, and your heart free from the cares of this world. It is going to be glorious!
* * * * * * * * * * * * * * * * * * * * * * * * * * * * * * * * * * * * * * * * * * * * * * * * * * * * * * * * * * * * *
6/5/2015
In the middle of the night as I was laying on my bed, I was abruptly awakened and heard the voice of the LORD say to me:
"The Great Apostasy is getting ready to take place on the Earth. It will come with much calamities. It is about to begin. Do not be afraid for the things you are about to see. Remember that I am with you. The greatest manifestation of my Glory is going to take place."
As I came to my senses, I still felt a very strong presence of the LORD in my room. I sensed in my spirit that this was an important message from Him that I needed to heed. Darkness is intensifying all over the earth as man is getting more evil by the day. There will be a mass exodus from the Christian faith in the coming months. A Great Apostasy will take place. Many will not be able to hold on to the foundations of the our Faith as written in the Word of God. Those that hold on to their faith and continue to believe what is written in the Bible and obey, it will be considered antiquated, not in tune with the present times and a hindrance to the New World Order.
A fierce persecution is going to be unleashed upon those that believe and follow the Messiah. They will be hunted down like animals and executed without mercy. It is going to be a time of great testing. Many will be martyred for what they believe. The cries of His people for justice will cause the release of horrific divine judgments upon the earth. The evil and corruption of man has reached the heavens into the presence of the Holy One. There will be no more delay. Soon, the people of the Earth will know that there is a Holy Righteous Judge in Heaven, for the heavens will shake and will drip blood. You must repent and seek Him while there is still time.
Prophetic Word
"I will uphold those who are mine with my right hand of power. No harm will come to them. Be not afraid. However, not everyone who thinks they are ready, are ready. They do not walk in love, humility, compassion, purity and holiness. These things are important in my Kingdom. There will be a divine release from Heaven that will impact those who have made themselves ready. A divine holy impartation will come upon my holy vessels. They will speak like the Lamb, and act like Him. Those who refuse to die to self will not partake of this release that is coming. He will send a Jubilee anointing upon His Bride to stand in the evil day that is upon us."
Zephaniah 1:1-3 "The word of the LORD which came unto Zephaniah the son of Cushi, the son of Gedaliah, the son of Amariah, the son of Hezekiah, in the days of Josiah the son of Amon, king of Judah. I will utterly consume all things from off the land, says the LORD. I will consume man and beast; I will consume the fowls of the heaven, and the fish of the sea, and the stumbling blocks with the wicked; and I will cut off man from off the land, says the LORD."
Zephaniah 2:1-3 "Gather yourselves together, yea, gather together, O nation not desired; Before the decree comes forth, before the day passes like the chaff, before the fierce anger of the LORD comes upon you, before the day of the LORD'S anger comes upon you. Seek you the LORD, all you meek of the earth, who have kept his commands; seek righteousness, seek meekness: it may be you shall be hidden in the day of the LORD'S anger."
Zephaniah 1:14-18 "The great day of the LORD is near, it is near, and hastens quickly, even the voice of the day of the LORD: there the mighty man shall cry out bitterly. That day is a day of wrath, a day of trouble and distress, a day of ruin and desolation, a day of darkness and gloominess, a day of clouds and thick darkness, A day of the trumpet and alarm against the fortified cities, and against the high towers.
And I will bring distress upon men, that they shall walk like blind men, because they have sinned against the LORD: and their blood shall be poured out as dust, and their flesh like refuse. Neither their silver nor their gold shall be able to deliver them in the day of the LORD'S wrath; but the whole land shall be devoured by the fire of his jealousy: for he shall make even a speedy riddance of all them that dwell in the land."
* * * * * * * * * * * * * * * * * * * * * * * * * * * * * * * * * * * * * * * * * * * * * * * * * * * * * * * * * * * * *
9/26/2013
"My people, cleanse your wedding garments for truly they are soiled from your fornication with your other lovers. Think not that you will enter in your present condition with me into the Bridal Chambers. Turn away from your other lovers to me, your righteous, rightful Bridegroom who loves you and died for you. Think not that you will escape the judgments about to fall on this wicked, sinful world; you will not, for your actions have been found unworthy of me. Turn to me in sackcloth and ashes and I will receive you back unto myself, and forgive you and cleanse you from all your filth. I cannot bare to watch your incessant fornicating with your lovers. You enjoy it so! Why have you prostituted yourself?
Have you lost your love for me? Yes, you have lost your first love. You have lost your desire to be with me, to commune with me, to spend time with me in the intimacy of my inner chamber. Return before it's too late! Repent, and cleanse yourself from your filthy wedding garments that you have defiled. They are not white anymore. Do you think I will take you as my bride in that condition? No, I will not! Hearken unto me, for I come very soon now with rewards for those who are worthy and have kept themselves pure for me. Great judgments are about to befall this world, the likes of which mankind has never seen before. Death will be everywhere, darkness and gloom.
The wicked shall not escape. No matter where you make your bed, I will find you. Did you think that you could hide your evil deeds from me? I see everything; the good and the bad. I reward the good, and punish the evil. Some of you think that I am blind and deaf, and that I will never judge you for your evil? Verily, I say to you my judgment will be swift; but I will have mercy for the sake of my remnant, and allow you an opportunity to turn, repent and come to me in righteousness, purity and true love. Those who honor and love me will see my glory. The greatest harvest of souls the world has ever seen will take place because of it. I will do this, and you will get to see it with your own eyes, says the LORD."
Revelation 3:11 "Behold, I come quickly: hold that fast which you have, that no man take your crown."
Revelation 2:7 "He that has an ear, let him hear what the Spirit says unto the churches; To him that overcomes will I give to eat of the tree of life, which is in the midst of the paradise of God."
Revelation 2:11 "He that has an ear, let him hear what the Spirit says unto the churches; He that overcomes shall not be hurt of the second death."
Revelation 2:17 "He that has an ear, let him hear what the Spirit says unto the churches; To him that overcomes will I give to eat of the hidden manna, and will give him a white stone, and in the stone a new name written, which no man knows except him who receives it."
Revelation 2:26-28 "And he that overcomes, and keeps my works unto the end, to him will I give power over the nations: And he shall rule them with a rod of iron; as the vessels of a potter shall they be broken to pieces: even as I received of my Father. And I will give him the morning star."
Revelation 3:5 "He that overcomes, the same shall be clothed in white clothing; and I will not blot out his name out of the book of life, but I will confess his name before my Father, and before his angels."
Revelation 3:12 "He that overcomes will I make a pillar in the temple of my God, and he shall go no more out: and I will write upon him the name of my God, and the name of the city of my God, which is new Jerusalem, which comes down out of heaven from my God: and I will write upon him my new name."
Revelation 3:21 "To him that overcomes will I grant to sit with me in my throne, even as I also overcame, and sat down with my Father in his throne."
Revelation 21:7 "He that overcometh shall inherit all things; and I will be his God, and he shall be my son."